How to Gain New Customers for Your Business by Targeting Them Effectively
Posted on 29 October 2012 by admin.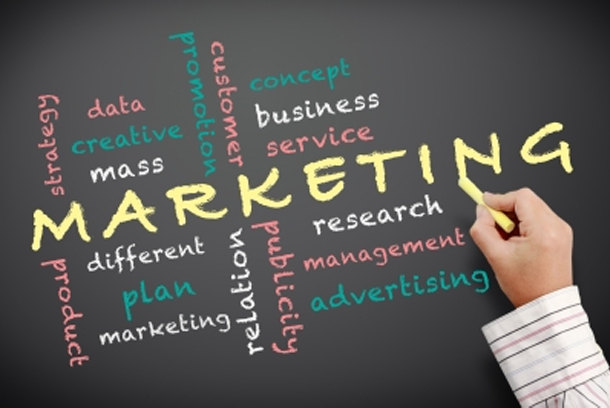 Gaining customers for your business can be a challenge. One of the best ways is through word of mouth. But what if you're a new business and you don't have any or many customers to put the word about your business out? Well in this useful guide, we'll go through how to gain new customers in five important steps. By following our tips, you should save time and money on your marketing activities and be more successful at gaining new customers.
For the purpose of this exercise, we'll assume that you've done research to find that there is a need for your product/service, and you've setup your business. There's no point in trying to offer a product/service for which there is no demand or not likely to be any demand. This information should be part of your 'business plan'. The following information you gain should be part of your 'marketing plan'.
Analyse Your Business
Figure out the strengths, weaknesses, opportunities and threats (SWOT) to your business. You should look to promote the strengths, work on rectifying the weaknesses, exploit the opportunities and stop/reduce the threats. Find out who your competitors are, research what they offer, how they sell it and to whom they are selling it. You should aim to get a clear idea about your business and the market you're in.
Select Your Target Customer Group
The key to this is to select a target group that is willing and able to buy your products/services at a price which is profitable for your business. For example, if you're a small independent salon that offers hair & beauty treatments, and your research from step one shows that there are a lot of young professional high income females in the local area, it may be a good idea to define your target customer group as 'young, local, professional, independent and female'. It's usually best to narrow it down to just one or a few specific target groups, as it's harder and more costly to market to more target groups, and it stops you from being focused.
Deeply Research Your Selected Target Group
Find out everything you can about your target group. At a minimum, the things you'll need to find out are their typical age range, where they are located, the proportion of male to female, how and why they choose the products/services you offer (i.e. how important is the quality of the product/service to them, how important is price, what are their product/service requirements) and where they buy from. Try to imagine these customers and write down a list of things they have in common. Ask yourself what really appeals to them? This would be a good time to conduct some market research. You could find a target customer and survey them with you're questions. By the end of this step, you should be able to clearly imagine and describe your customer. The more you know about them, the easier it will be to sell them your products and services as you'll have a good idea of what appeals to them. You'll then be able to use all this research when promoting your business, products/services.
Put Together Your Offer
Now you've done a lot of the hard work, use the information you have amassed to think about the values you'll promote to your selected target customer group. These values need to appeal to them and they need to be values that are genuinely a part of your business. 'Efficiency' is an example of one of our values because it appeals to our clients and we can back it up with client reviews. Next, you need to think of a Unique Selling Proposition (USP). It needs be one that appeals to your target customer group and one that you can genuinely offer. A good example of a USP is one from FedEx: "When your package absolutely, positively has to get there overnight". FedEx transports goods all over the world and their customers really want fast and efficient delivery; FedEx can provide this. Keep in mind that people normally prefer to buy from specialists in their field. You wouldn't have your car repaired at a supermarket would you?! Think about and write down a list of benefits about what you offer. These benefits need to appeal to the target customer group you have chosen. If you have more than one target customer group, then you'll need to think of a set of benefits for each group.
Produce Your Marketing Materials
Once you know as much as you can about your target group and have it written down, compelling and appealing marketing materials can be created using the information you have collected, What you're offering must really appeal to your target customer group. You should know what message to put out and where to promote it (e.g. via leaflets, newsletters, website, newspaper adverts, etc ). At this stage, we can work with you to design the influential and compelling marketing materials using the information you have researched, to attract and gain new customers. Check out our services and discover how we can help.
Blackboard image courtesy of KROMKRATHOG at FreeDigitalPhotos.net