Things You Can Do to Improve the Effectiveness of Your Website
Posted on 16 March 2013 by admin.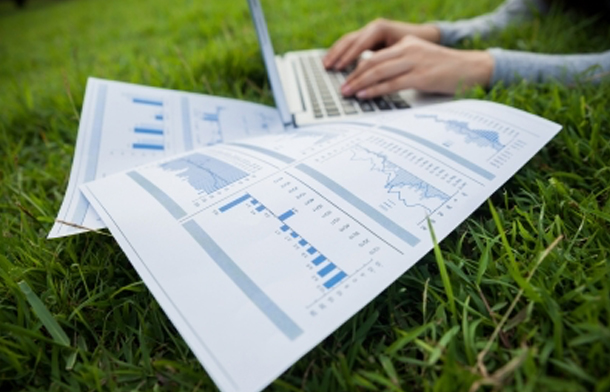 If you have a website that isn't performing effectively (e.g. your response rate is low or zero via your website), this article could help. Your website is a living breathing document, and it requires time and effort to get the most out of it. So with this in mind, we'll go through some of the common mistakes and what can be done to put them right.
The Purpose Of The Website Is Unclear
Figure out the main purpose of the website; is it to sell your products, or to promote your business. You need to make it clear to your visitors, what you can do for them. This is especially important on the homepage, as most of your visitors will come through this way.
Out-of-date Information
Ensure that old information is either updated, archived or deleted.
Broken Links and Missing Images
Once you've written or updated your page, check it for any links that don't work and any missing images. Fix as necessary.
Missing Alt Text
Provide alt (i.e. alternative) text for images. This is a good search engine optimisation tip and can improve where your website appears in search listings such as Google.
Not Using URL Friendly Links
Make sure that the name of each webpage shows up in the address bar. If they are static pages, you can just change the name of the webpage file. If you're using a content management system such as Wordpress, you can set this in the Permalink settings. This is another good search engine optimisation tip, which can help your website to be listed more prominently in search results.
Poor Spelling and Grammar
This one goes without say, always check for spelling and grammatical errors. Many webpage editors have a built-in spell, so use it. You can also check your text in a Microsoft Word.
Not Providing A Way For Visitors To Contact You
Most businesses will have a need for their visitors to get in-touch with them. Make sure you make it easy for visitors to get in-touch with you in one way or another.
Poor Navigation
Keep navigation simple, easy to access and in one place across your entire website, otherwise you could end up confusing your visitors.
Poor Layout and Design
This is where a good web designer can really help. Poor layout and design, can make a website look amateurish and untrustworthy, which in-turn could really limit the number of potential customers you are able to gain.
Little or No Consistency Between Webpages
If there is little or no consistency between webpages, your website may look unprofessional and be difficult to use. So stick to keeping the layout and colours similar throughout your website.
Poor Colour Scheme
Colour will affect how your website is perceived. Use your brand guidelines when applying colour to keep things looking consistent, professional and trustworthy.
Slow Loading Pages
Slow loading pages can create a bad impression. Good websites, usually load very quickly. Ensure you compress images, video, sound and other multimedia before putting it on your website.
Irrelevant Information
Put simply, if the information you are writing is not really relevant to the purpose of the page, don't include it, you'll just end up losing the interest of your visitors. Ensure that you write each page with a purpose to keep things on track.
Not Including Any Call To Action Buttons
A call to action button should be used at the end of an article, in order persuade your visitors to carry out a particular action. For example, this could be to get a quote or request further information. Not including a button or link will leave potential customers untapped.
No Back-links To Your Website
Back-links are links to your website from external websites. Whilst you can't really control who links to your website, you can add your website URL to directories and search engines. This is something you should do. If there is some affinity between you and another business that has a high page rank, you could ask them if they would be willing to add your website to their website.
No Internal Links
You should create links to pages within your website, this will help search engines index your website. This is another good search engine optimisation tip.
Not using the tags correctly - Ensure you correctly use tags such as header (i.e. h1, h2, h3, h4, h5, h6) and paragraph (i.e. p).
Not Keeping Things Simple
Keeping things simple, will make your website easier to manage and more usable for your visitors. You should aim to make things as simple for visitors, so that they enjoy the experience and keep coming back.
Of-course every website is different and may require you to do more or different things in order to make it effective, but these tips should help your get started. If you require help with your website, we could help.
Laptop & statistics image courtesy of suphakit73 / FreeDigitalPhotos.net